Book of the Month: Paris, Care Experienced Child
Our Human Library Book of the Month is a series of portraits of our books created with the purpose of offering our readers a chance to understand the diversity and variety within our bookshelves around the world. It also provides unique insights into the motivations and values of being a book and volunteering for our organization.
The care system might not be an easy thing to talk about, but Paris almost makes it look like it is. She is such a great speaker – with warmth in her voice, a charming London accent, and obvious experience as a public speaker. Paris' story, on the surface, is about the care system: how she got into it, what her experience was like, and how it is affecting her to this day. Mostly, however, her story is about making a life for herself despite all that happened and how to get something positive out of what she has experienced in the system. She accomplishes this through her job as a motivational speaker, but also through being a book at the Human Library.
The Care System
Paris went into the foster system when she was six years old. "I was at school, and my teacher at the time said that she wanted to speak to me after school and that some people wanted to meet me. These were people from an organization called NSPCC, the National Society for the Prevention of Cruelty to Children. They explained that I was not going to go back home and that I needed to come with them."
Paris was first taken to a hospital: "I was going to school in the middle of summer with long trousers, cardigans on and thick roller necks. The teachers knew that something was not quite right. But they were not sure, so the NSPCC, when they saw me, immediately realized that I was covered in bruises, cuts, burn marks, all sorts of horrible scars, things that had healed over time. They were concerned that there might be some internal damage."
After two weeks, Paris was released from the hospital and went to an assessment centre. As the youngest child in the centre by far, she was treated well, but the carers lacked knowledge about raising a black child: "They did not have much clue about a black child with afro hair and black skin, so one of my earlier memories is them trying to wash my hair in the kitchen over a bowl of some sort and my hair was just all tangled. They couldn't brush it and did not know what to do with it, so they just shaved it all off. I was teased and bullied, and that was really hard because I was so young and already so confused and upset about being in care."
Unfortunately, her bad experiences did not end there. As her mother got sentenced to prison for four years, she went into the care system. She joined her first foster family just before she turned eight years old but soon left the family as she was bullied by one of the other children there. What followed was a slew of breakdowns of families and back and forths of different homes until she finally left the care system and got her own flat right before her 18th birthday. She knew what she wanted to do with her life then: "I was fed up and hurt by so many breakdowns in families, and angry at the world for not having a mom and dad that loved me, but at the same time, I loved school and learning. I had my sights on making my adult life as successful and happy as I could make it, and I was really determined that I would achieve as much as I could in my life."
Life After the Care System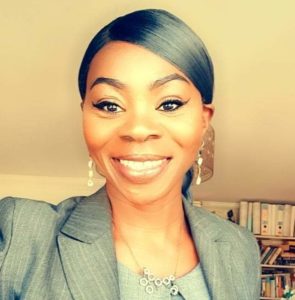 A question she gets asked a lot is how she has managed to overcome her difficult past. "Some of the knockbacks that I got have made me stronger and even more determined," she explains.
"I realized in my early 20s that being angry at the world and at my past was not really going to get me anywhere, so wasn't there a way that I could turn something so negative into something a little more positive? I started focusing on learning and giving back, doing voluntary work and helping people that were less fortunate than me."
Besides doing voluntary work, Paris also started to make a living from motivational speaking and being a trainer. "I originally started off as a school speaker through a website, so I was speaking at schools and colleges initially. And once that grew a bit more, I became self- employed, and I left my job as a secondary school teacher and a trainer. It's great, I absolutely love it."
Finding the Human Library
Her experience in motivational speaking and her passion for equality are what attracted her to the Human Library. She found the website through a friend who is a Book at the Library and was immediately interested: "I was really blown away by what I read, it was a perfect fit for me."
She applied to be a book mainly to address judgements people have towards those who have been in care. "People instantly discriminate, and unfortunately, some of that discrimination is based on statistical facts: most people that grow up in that care system do end up with very poor outcomes. They end up in prison and/or with mental health problems. I wanted to be a book so I could dispel the myth that that is what all people in care are like, that we're all damaged goods, and we are someone to stay away from. I wanted people to have the opportunity to see another side and a different outcome," she explains.
"If there is one thing that I want people to take away from my story, it is that I am positive and happy to be me, and I wouldn't change anything about my past."
Dispelling Myths and Challenging Judgements 
Fortunately, her experience at the Human Library so far has allowed her to achieve this. From the questions she gets, she senses that discrimination usually comes from ignorance rather than deliberate judgment.
"The Human Library is really important for breaking down barriers, for dispelling myths, for really getting people to unjudge. The caption 'Unjudge Someone' is brilliant, and I like it because there is an awareness that we all judge and that judging is an important part of human life. The Human Library gives people the opportunity to really challenge their unconscious biases and question some of the thoughts and stereotypes around all sorts of issues, and meet people they wouldn't normally meet. Humans gravitate towoards those they feel are similar to themselves, and so they don't meet a young black female who has been in care and also just happens to not be straight. They don't have the opportunity, so it's nice to share that and be part of allowing people to explore our diversity."
The Human Library gives Paris an opportunity to talk about the care system, but especially her specific story and about "race, colour, sexuality, gender and all of those identity issues that people need to hear about from the people that are experiencing them."
The Human Library Family
The Human Library also helps her further create more positivity and healing. "I find it's quite therapeutic to talk about my past because it's a difficult past. Talking about it isn't painful because, as a motivational speaker, I talk about it a lot – but it's therapeutic, it's still healing."
As she has done both online and face-to-face readings, she has also found the benefits in both. The virtual readings have given her an opportunity to meet readers from all over the world, while the face-to-face readings have given her a sense of community with the other books. "The books are all so lovely and so diverse. I find it quite exciting to be in a room with someone who describes themselves as a Satanist. I've met people in the Human Library that I know I wouldn't have met in real life. Everyone is just so supportive and caring, we really do look out for one another. The Human Library family is definitely like a family, and to someone like me who has grown up as I did, that's really important."
Want to know more about our Books? Read about our last Books of the month, Andy and Bernadette.